Nikon announced price increase in Japan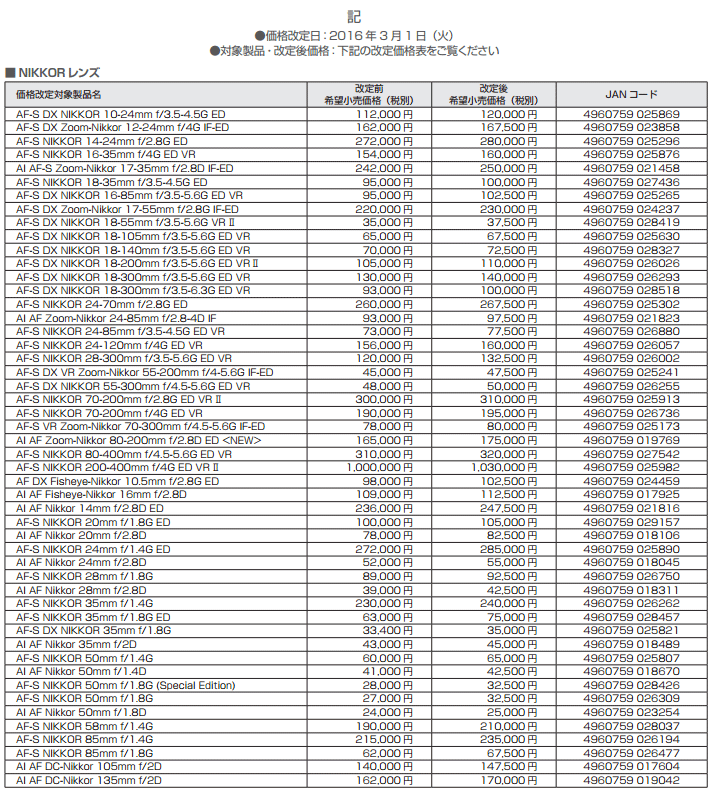 Nikon announced a new price increase in Japan for Nikkor lenses and Speedlight flashes. The full list of impacted products can be found here (PDF file). The new pricing will be active on March 1st, 2016. The reason for the new pricing is the increased cost of raw materials.
This entry was posted in Nikon Flashes, Nikon Lenses and tagged Nikon price increase. Bookmark the permalink. Trackbacks are closed, but you can .